5. Identify idea components
An idea always encompasses different components, at least two. For example, the idea "create a fitness tracker for dogs" covers three components — called clusters: "Fitness", "Tracker", and "Dog". Each of these clusters refers to a seething reality with hundreds of sub-topics (see below for "Fitness"). Obviously a bad idea at first sight, who knows what can come through having pets tracking their evening walks?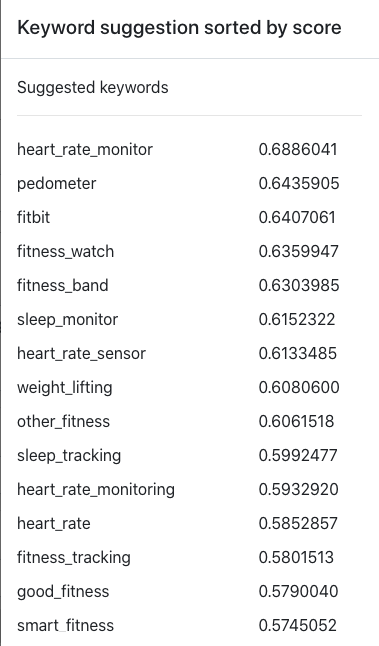 Novable identifies the different clusters in your idea description, and evaluates their relative importance from your text. To have the best idea background check possible, you can adjust the clusters' relative weighting using the 1–7 scale, and you can also remove topics from clusters.